Judges
The ICI Innovation Awards is judged by a panel of clinical and commercial experts, each keen on lending their support to the innovators of tomorrow. The Judges include:
Dr Amir Belson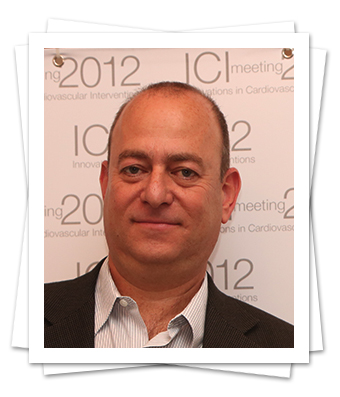 Amir Belson, M.D., was the founder of Neoguide Systems, that was acquired by Intuitive Surgical in 2009; Vascular Pathways, a vascular intervention technology; Zipline Medical, a wound closure technology company; Thermocure, a minimally invasive therapeutic hypothermia technology company; Radguard Medical, a radiation protection company; VasoStitch, which develops large vessel access and closure technology; Embolibe, proprietary embolic protection technology; and OxyJet, chronic/diabetic wound care technology.
Dr. Belson also serves as board director of Alter-G and a TriReme. Belson graduated cum laude from the school of medicine of the Technion, Israel Institute of Technology, in Haifa, Israel. He did his pediatric residency at Dana Children's Hospital in Tel Aviv and his pediatric nephrology fellowship at Lucile Packard Children's Hospital at Stanford. Belson also spent one year as a research fellow with the Biomedical Technology Innovation Program at Stanford. He is the author of 34 medical papers and abstracts and has more than 240 issued and pending patents.

More details
Michael Berman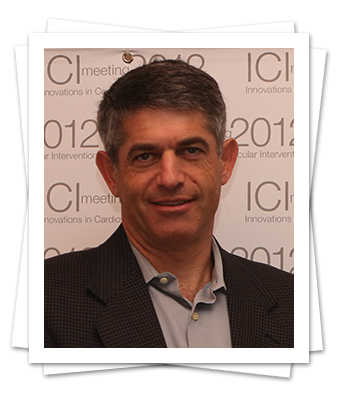 Michael Berman is a Medical Device Entrepreneur and Investor working with a select group of high potential development and early commercial stage companies.  From 1995-2000 Mr. Berman was President of Boston Scientific/Scimed.  From 1997 to 2000 he was a member of Boston Scientific's Executive Committee.  In 2010 Mr. Berman was inducted into the Minnesota Business Hall of Fame.  He has a BS and MBA from Cornell University.

More details
Dr Todd Brinton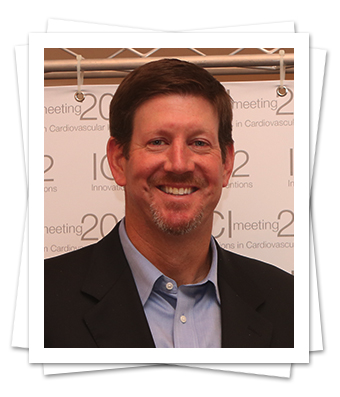 Dr. Brinton is a Clinical Associate Professor of Medicine (Cardiology) and Lecturer in Bioengineering at Stanford University. He is an attending interventional cardiologist at both Stanford University Medical Center and the Palo Alto VA Medical Center. He is also the fellowship director for the program in biodesign innovation and co-director of the graduate class in biodesign innovation.
His responsibilities include coaching and mentorship of the innovation fellows and direction of the graduate course in biodesign innovation. Dr. Brinton's academic research focuses on the development of novel medical technologies and pre-clinical evaluation. His specific focus has been the evaluation of techniques for cardiac stem cell transplantation. He is also active in clinical trials of interventional-based therapies for chronic ischemia heart disease and heart failure.
Dr. Brinton completed his medicine, cardiology, and interventional training at Stanford University. He holds an M.D from the Chicago Medical School and B.S in bioengineering from the University of California, San Diego. He is co-founder of BioParadox, Inc., a venture-backed medical device company and serves on the board of directors of Infogard laboratories, a security company focused on medical records and wireless medical devices. He also serves on the advisory board of a number of early-stage medical device companies where he focuses on clinical development and strategy. Prior to medical school he was the Clinical Research Director for Pulse Metric, Inc., a medical device start-up company.

More details
Dr Juan Granada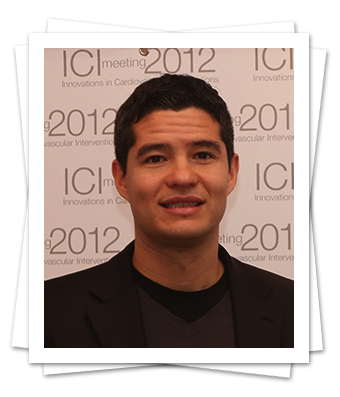 Juan F. Granada, MD, is the Executive Director and Chief Scientific Officer of the CRF Skirball Research Center. Dr. Granada is also Assistant Professor of Medicine, Division of Cardiology at Columbia University College of Physicians and Surgeons. At the CRF Skirball Research Center, Dr. Granada leads a multidisciplinary research group which aims to accelerate the validation process of promising technologies before undergoing human testing in areas such as cardiac imaging, emerging endovascular therapy and tissue regeneration.
Dr. Granada is a leading investigator in the field of animal models of atherosclerosis, advanced endovascular imaging and emerging cardiovascular therapies in which he holds numerous publications, book chapters, patents and awards (Young Investigator Award; American College of Cardiology (finalist in 2000 and 2008) and American Heart Association (VP award first place in 2002). Additionally, he has participated in the development and successful validation of several medical technologies in the areas of endovascular imaging and endovascular devices.
Dr. Granada collaborates with scientists and centers around the world supporting the development of innovative concepts to diagnose and treat cardiovascular disease. Dr. Granada is an active interventional cardiologist specializing in advanced interventional procedures. He completed his cardiovascular disease and interventional cardiology fellowships at Baylor College of Medicine, Houston, Texas. He has been certified by the American Board of Internal Medicine in internal medicine, cardiovascular disease, and interventional cardiology.

More details
Dr David Israeli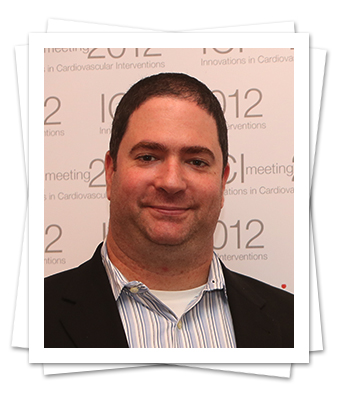 David Israeli joined Pitango in 2010 as a Venture Partner in the life sciences team, dealing with companies in medical devices and biopharmaceuticals.
Before venturing into venture capital, David was the Director of Business Development and Marketing at Medtronic Ventor Technologies – the entity created after Medtronic's acquisition of Ventor Technologies (itself a former Pitango portfolio company) in early 2009.
Prior to his time with Medtronic Ventor, David spent several years in the United States. After earning an MBA, he joined Medtronic, Inc. (NYSE: MDT) and filled roles ranging from corporate development and M&A to business and market development. David then went on to become the VP of Medical Affairs at Rhythmia Medical (acquired by Boston Scientific (NYSE: BSX) in October 2012) – a medical device company engaged in the development of an advanced 3D mapping system of the heart's electrical activity.
David holds his MD from the Hebrew University of Jerusalem and an MBA from the Harvard Business School.

More details
Professor Martin Rothman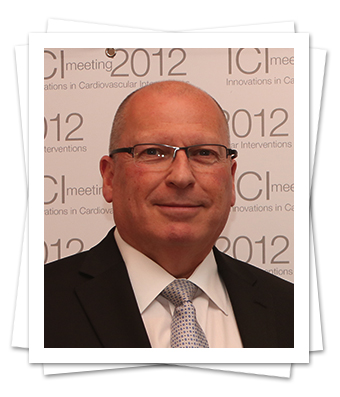 Professor Martin Rothman was professor of interventional cardiology at Bart's and The London NHS Trust and Queen Mary, University of London, where he practiced for 28 years. During his tenure the London Chest Hospital became a byword for clinical and educational excellence, and known for its innovation in clinical practice as well as technology assessment. The hospital was first to establish a large integrated acute myocardial infarction service in 2002, serving a population of 2M, it has a patient friendly radial lounge that facilitates large volume radial procedures, and it has MRA integrated to the angio suite to facilitate both research and clinical practice in both the stable and the unstable patient.
Martin was one of the first stent implanters in Europe, innovated his own phased-array IVUS technology in a commercial enterprise that eventually was acquired by Volcano Inc, and has participated in many new technology developments including an AiM listed company producing AAA grafts (Lombard Medical Technologies), ascending aortic therapeutic device (PerQtech), new CTO technology that is out-licensed, and a unique device for peripheral vascular treatment in critical limb ischaemia (Site Specific Therapies), as well as a data management company for medical information (HD Clinical).
In January 2010 Martin joined Medtronic's Coronary and Renal division to become Vice President of Medical Affairs. In this role Martin is involved in senior management of the division but has responsibility for all medical activities globally. Martin continues to hold company directorships and is named on more than 60 patents. In his career he has been involved in raising over $400M finance for early and later stage companies.

More details
Mr Sean Ward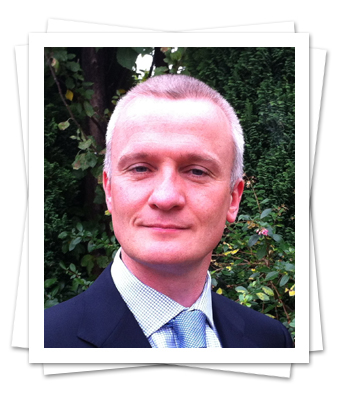 Sean Ward has over twenty years experience in the product design and development across a variety of industries; including medical devices, microelectronics and customer products. He has held roles in product development, manufacturing, sales & marketing in Europe and US. Sean holds a degree in mechanical engineering from the National University of Ireland, Dublin and has completed executive programs with Stanford university.
His current role as Senior Research & Development Manager role at Medtronic is focused internally on leading teams through the design and development of next generation CRDM, Coronary intervention & Renal Denervation products, and externally on identifying and assessing novel interventional technologies.

More details
Mr David Hochman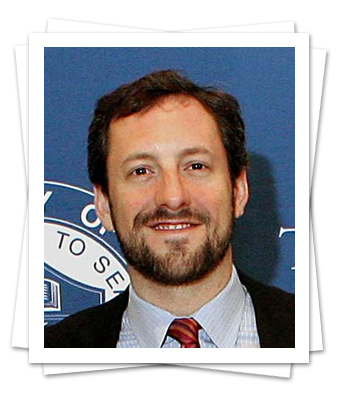 David Hochman is a Managing Partner of Orchestra. He has over 14 years of venture capital and investment banking experience. He is also President of Accelerated Technologies, Inc (ATI), a medical device accelerator managed by Orchestra. Prior to joining Orchestra, Mr. Hochman was Chief Executive Officer of Spencer Trask Edison Partners, LLC, a principal investment partnership focused on early stage healthcare companies. He was also Managing Director of Spencer Trask Ventures, Inc. during which time he was responsible for directing the firm's venture banking group and led financing transactions for over 20 early-stage companies, securing over $420 million in equity capital. Mr. Hochman currently serves as a director of Caliber Therapeutics, Vital Access, BackBeat Medical, and Prescient Medical, Inc., an interventional cardiovascular device company Mr. Hochman co-founded in 2004. Mr. Hochman was an advisor and observer to the board of Health Dialog Services Corporation, a world leader in collaborative care management that was acquired in 2008 by the British United Provident Association for $750 million. He was also a co-founder and director of PROLOR Biotech, Inc., a biopharmaceutical company developing longer-lasting versions of approved therapeutic proteins, as well as a board advisor to Idera Pharmaceuticals, Inc., a world leader in Toll-Like Receptor-based therapeutics.
Mr. Hochman currently serves as a director of the following non-profit organizations: the Citizens Committee for New York City, the AIDS Action Foundation; and the Mollie Parnis Livingston Foundation. He graduated with honors from the University of Mi

More details