Partners
About our partners
"Innovations in Cardiovascular Interventions" (ICI) is a leading meeting in the field for interventional cardiologists, innovators and industry and focuses on innovative technologies and therapies in cardiovascular disease. The 2012 meeting takes place between 2-4th December 2012 in Tel-Aviv, Israel. This meeting is a continuation of the series of international conferences in interventional cardiology held in Israel since 1995, which have helped shape Israel as a leading force in innovative technology in this field. On the 2nd December alongside the Innovation Award Pitches to the Judges, the Academy of Innovation also takes place, an event dedicated to medical technology innovators, allowing them to learn the steps necessary to take their biomedical ideas through the process of commercialisation.

Medtronic is the global leader in medical technology – alleviating pain, restoring health, and extending life for people with chronic conditions around the world. Medtronic develops and manufactures a wide range of products and therapies with emphasis on providing a complete continuum of care to diagnose, prevent and monitor chronic conditions. Each year, Medtronic therapies help more than seven million people. Medtronic does business in more than 120 countries and employs 40,000 people worldwide. In the cardiovascular field or arena, Medtronic offers a vast portfolio of medical devices and technology that are used to treat an array of chronic diseases affecting the vascular system, including the heart, the aorta and the peripheral arteries. The business markets the industry's broadest line of heart valve products for replacement and repair; auto-transfusion equipment and disposable devices for handling and monitoring blood during major cardiac surgery; and cardiac ablation devices to treat a variety of heart conditions. Medtronic also offers stents and other angioplasty products to treat blocked arteries throughout the vasculature, as well as endovascular stent grafts for the minimally-invasive repair of abdominal and thoracic aortic aneurysms. Medtronic is delighted to be supporting the ICI Innovation Award through an unrestricted educational grant.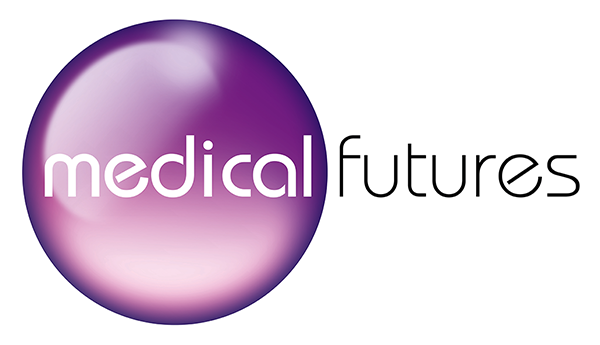 Medical Futures is a British innovations company that has a track record of more than 10 years in helping medical innovators develop their ideas. Medical Futures runs the Medical Futures Innovations Awards, Europe's largest showcase of early stage innovation in healthcare. A Medical Futures Innovation Award is one of the most prestigious accolades in healthcare. Past award winners have raised more than $250m and many have progressed from concepts to successful trading businesses that are on the market and actually changing people's lives. Medical Futures Lifetime Achievement Award winners include Dr Archie Brain, Sir James Black OM, and Professor Rodney Perkins, healthcare innovators whose ideas have transformed millions of people's lives as well as generating enormous wealth creation.
www.medicalfutures.co.uk